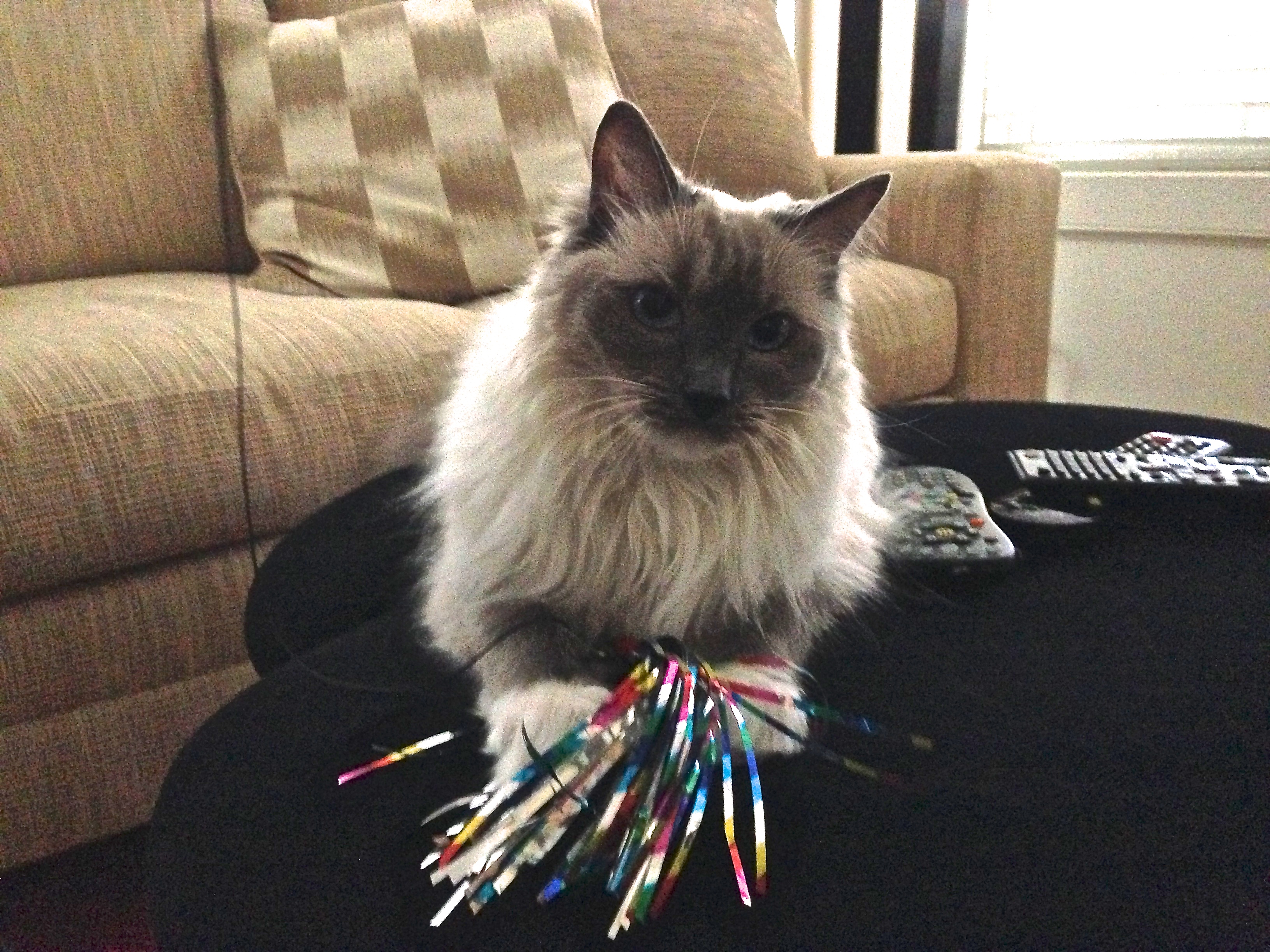 Air Guitar World Champ of Our Hearts
Let's go back to a time when this world was graced by the beauty of Thomas, a ragdoll kitty cat.
Thomas had mad skills. He had a natural gift for playing air guitar and would have no doubt dominated the Air Guitar World Championships in 2014 and beyond, had he not been cut down in the prime of his life by a blood clot. If you'd like to cry today, then you can read more about him here.
But let's focus on the good times. Here he is, demonstrating his monster air guitar skills in his kitchen for me: